DISTRIBUTION DIGITAL
WATER SPECIALIST BEVO RELIES ON UDO
Digitized sales shorten and accelerate path to the customer
universal data orchestration (udo) reduces effort by up to 90 percent
bevo combines udo with bearch and expects 2,000 qualified leads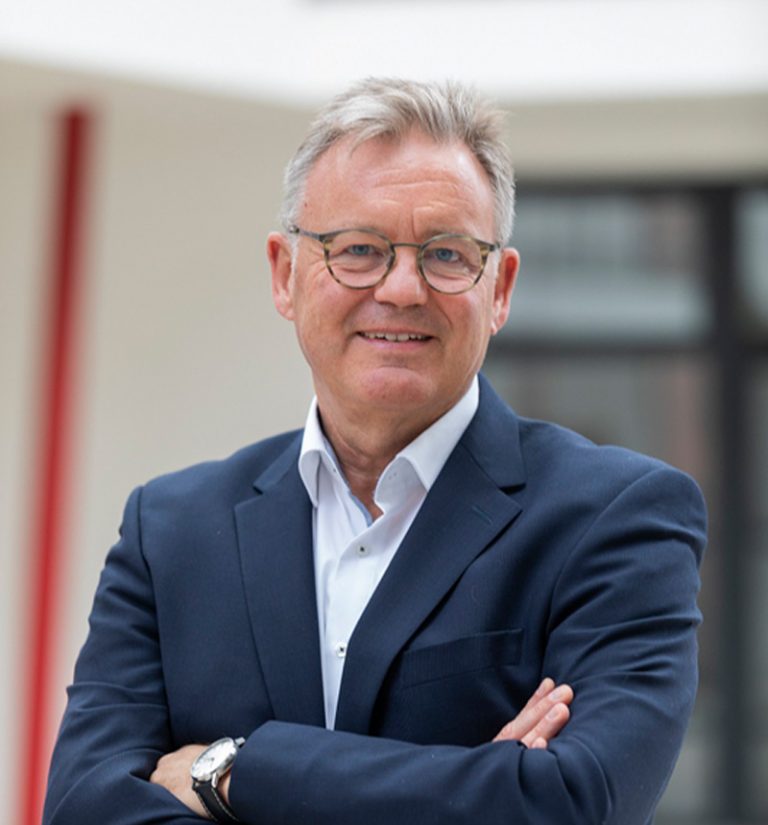 Stuttgart, February 02, 2021 – Schober Information Group Deutschland GmbH is implementing the sales digitization of technical wholesaler bevo GmbH with udo (universal data orchestration). The specialist for water technology wants to grow strongly in the digital business and has introduced udo for this purpose. Since June, the project team has implemented numerous applications on udo that relieve the burden on salespeople: new leads, better lead nurturing, more conversion. In addition, sales automation frees up significant resources for more intensive customer support.
"…the way to the customer faster and shorter".
Sales in technical wholesale have changed significantly in two respects: "On the one hand, product sales have been replaced by solution sales. Secondly, our customers are communicating more online. Therefore, bevo has decided to grow digitally. With Schober, we are making the path to the customer faster and shorter," says Frank Bieletzki, Managing Director of bevo Vertriebs GmbH. The company sells water technology for use in gardens, agriculture, building and environmental technology or even in plant construction. This makes new customer acquisition enormously time-consuming, because bevo targets customers in very different niche markets – garden and landscape contractors, pool builders, farmers and industrial architects. The solution: Sales and marketing automation with udo, the Customer Data Platform "PLUS" from Schober.
Sales and marketing automation: cross- and upselling
Acquiring new contacts for sales more easily and shortening the path from the first contact to the sale – with these goals, bevo opts for Schober after a three-month test. With udo, the technical foundation for automating sales and marketing has been laid. Nine applications are currently projected, five are already in use, and others are being planned. In this way, udo specifically identifies opportunities for cross-selling and upselling. Analytics and AI identify revenue-driving product combinations from order data and purchase history. If you buy PE pipes, for example, you also need glue. If he doesn't buy it right away, udo sends a trigger email with offers. For more complex options, the contact goes to a sales consultant.
New customers, but 90 percent less effort
Another udo application optimizes the acquisition of new customers – for example in the niche market of automated garden watering. Before udo (and Covid-19), bevo held nationwide roadshows with training sessions on this. Today, in combination with bearch, udo determines market potential and new customers automatically. Additional advantage through bearch: Leads can be tapped directly via features from the online world before they are invited to webinars and trained. Only then do salespeople make personal contact and advise on finding solutions until the sale is closed. Managing Director Bieletzki makes a clear calculation: "We used to need around 100 working days for the roadshow; with udo we generate the same number of customers in ten working days. That's 90 percent less effort."
More applications from udo
bevo continues to automate its marketing and sales activities with other applications based on udo. In addition to web analytics, cross-channel tracking and next-best-action trigger campaigns, there are high expectations for a lead scoring project. Assessing actual sales opportunities ensures clear prioritization of sales activities and higher productivity, says Frank Bieletzki.
"With udo, we are significantly increasing our digital sales. We expect to generate up to 2,000 additional leads per year. The path to the customer is shorter and faster, which is a convincing result from the cooperation with Schober," says Frank Bieletzki, Managing Director of bevo Vertriebs GmbH.
"bevo has set new standards in data-driven sales. In doing so, udo and bearch provide the B2B water specialist with the appropriate technological basis to digitize even the particularly high demands in a very specialized market environment," Martin Brahm, Managing Director of Schober Information Group Deutschland GmbH, is pleased to report.
Whether in the garden or in agriculture, in building and environmental technology or in plant construction, bevo is the professional partner for projects in water technology. As part of the European MegaGroup, bevo benefits from a broad product portfolio, a modern logistics infrastructure and over 75 years of experience in water technology. With over 20,000 products, the range offers the right solution for all water technology needs. A dedicated service team is available to advise on the selection of suitable components and their installation. For more information, please visit: www.bevo.com